In Oura Teams private groups can be used to limit the access of group data to only specified coaches and admins within your Oura Teams organization. Once a private group is created, only the original coach or admin who created the group will initially have access.
To add additional coaches or admins from your organization to the private group, visit the Group Settings page of the private group. On the Group Settings page, locate the Private Mode section and click 'Add another coach'.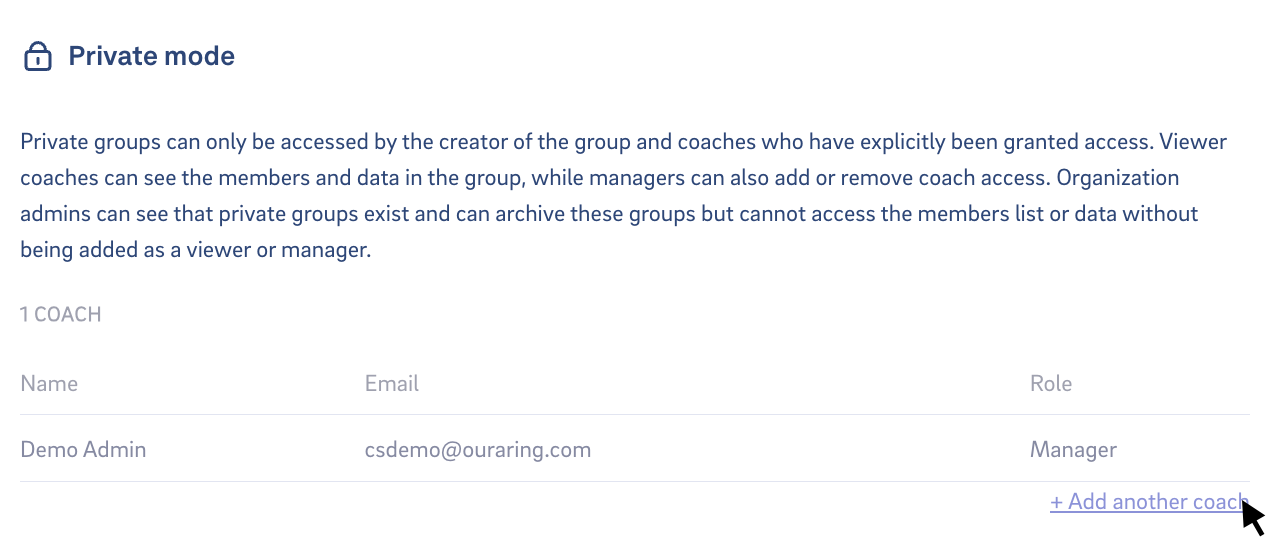 If added to a private group by the creator of the group, the coach or admin will be granted one of the two roles:
• Viewer: they can access the group.
• Manager: they have the same capabilities as a viewer, but can also add, edit or remove coaches from the group. The creator of the group is a manager by default however, there can be multiple.