As a Coach or Admin, you can manage your group members using the 'Manage Members' Tab within the desired group. We'll show you how to navigate your Oura Teams Groups and provide instructions on how to invite or remove your members.
Inviting Group Members:
If you're trying to invite members to join an Oura Teams Group, first click 'Groups' in the left-hand menu of the Oura Teams page (shown below):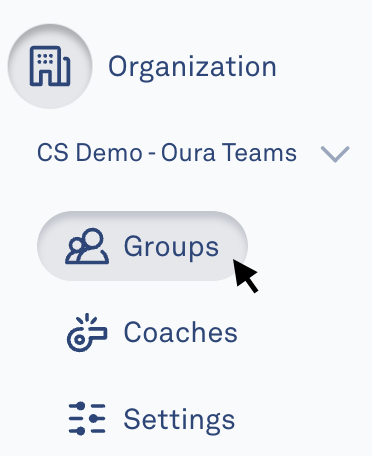 Next, click the ellipsis associated with the desired group, and select 'Manage Members' (shown below):

Within the Manage Members page, click 'Invite New Member' (located in the upper right of your screen). You can now enter one or more members' email addresses and click Invite.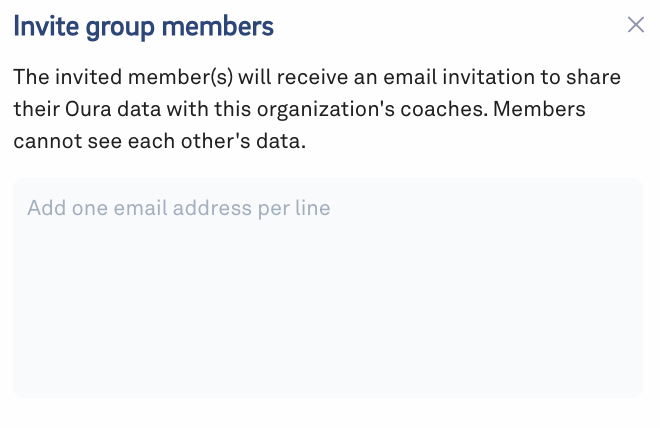 Alternatively, you can send members whom you wish to invite a link. This is the better option if you're planning on inviting a large number of new group members. This link will direct new members to a webpage where they can accept terms and join your group. This invite link can be enabled or disabled at any time by an admin.

New members will receive an email asking them to share their data and accept terms. If they choose to accept, they will be directed to cloud.ouraring.com to log in. Once they've completed these steps, they will appear in your group list.
Note: The individual invites via email is not available for groups with the Anonymous setting toggled 'on'.
Removing Group Members:
To remove a member from a group, click the ellipses on the group you wish to manage and then click 'Manage Members'. From there, you can click 'Remove' on the right-hand side of the members whom you wish to remove.

If you change your mind, you can always invite these members again by sending an invite link or clicking 'Invite New Member' at the bottom of the 'Manage Members' page.